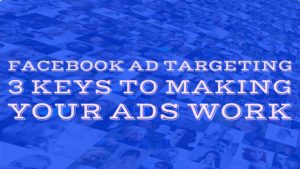 Look I know how it goes with Facebook Ads. You either think they're really cool or you want to pull your hair out trying to figure them out. If you've ever had a total bomb of a Facebook Ad Campaign it can often leave you scratching your head. So, this post is about the 3 biggest keys to making your ads work.
Take your time. Read it a couple of times and I have included a couple of videos you can take a look at if you want to get a little more advanced. One is how to create a 'lookalike' audience and the other is about audience insights. Don't get stressed out if you have no idea what those are. You'll get there.

Let's get started…
Targeting is hands down the number 1 thing you have to get right on your ad. You can mess up the copy, you can have a crappy image, you can run the ads at the wrong time but you cannot screw up who you are targeting for your ads.
Don't get me wrong, copy, images, timing, etc are all important but it does not matter how good they are if the people who are seeing them aren't the right market for your message.
In this post I'm going to show you the 3 Keys to Making Your Ads Work and it's all about targeting.
Key #1:
Make sure you have the Facebook Pixel installed on your entire website and any external pages you have as well.
This pixel and its "standard event code" add-ons will show you the way to targeting people who are visiting your site. These people have actually shown up on your site from one source or another and now you have an opportunity to target them.  Not to mention you can actually make a 'lookalike' audience of people similar to them.
Here's how you make a custom audience do it –
1   Get into the Power Editor under Audiences and click 'Create Audience' >>> Custom Audience


2   Once you have selected Custom Audience, you'll want to select 'Website Traffic'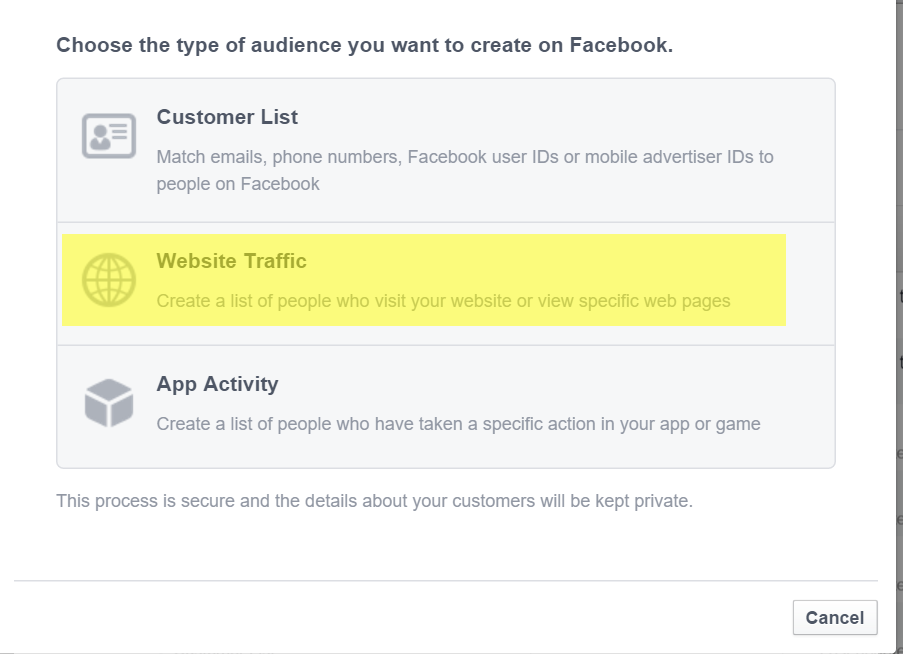 3   Next select people who visit specific pages (or you can choose the entire site but the more targeted the better) Enter in the specific page you want to track and create an audience from. Facebook will create your audience.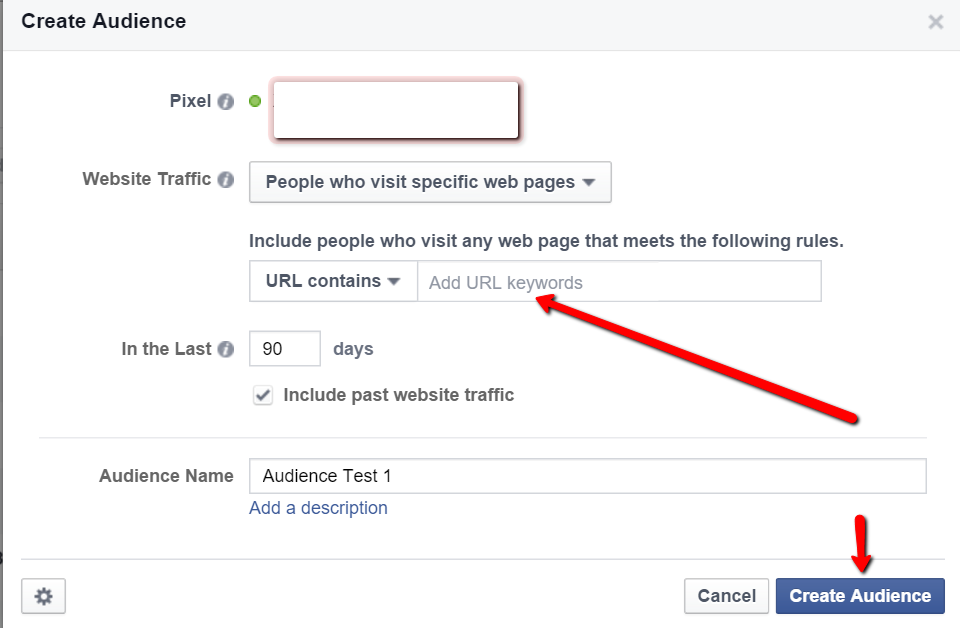 4   If you'd like to create a 'Lookalike' audience – just click the banner below and you can watch a custom video I made just for that purpose.
Key #2:
The next key to Facebook targeting is your email list. I'm not talking just about the people who are literally on your email list. You can also target your connections from LinkedIn, people who have ordered something from you but you don't have them in your autoresponder sequence, or any other place you have email addresses (contact list).
You just download the email addresses from your email service provider, LinkedIn or wherever and then upload them to Facebook.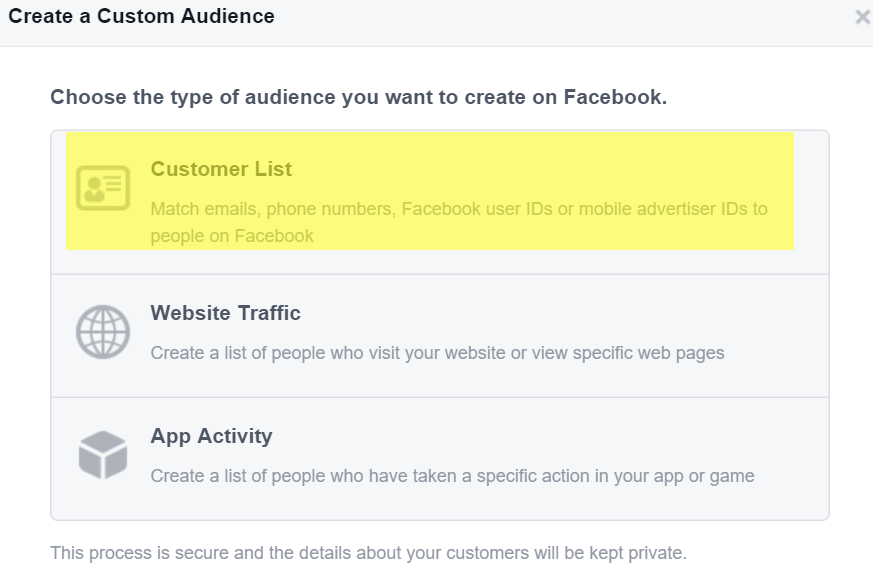 Facebook will then in turn try to match them with their data.  You can expect 70-80% to match.
Now you can target them and create a 'lookalike' audience just like you did before – pretty cool right?
Key #3:
Lots of people spend time picking out all these things like, education level, income, number of credit cards and so on.
These do have value and in some cases are necessary but for most you can take a shortcut.
A quicker and easier way is to pick about 5 to10 different Facebook pages where you're ideal customers are.
Create separate Ad Sets for each of these pages and see which one converts the best.
This is time consuming but is so worth it once you find a winner. NOTE: Each Ad Set has its own budget – If you have 5 Ad Sets at $5 a day that is $25 a day.
Here is how it looks when you are in an Ad Set –
When you are getting ready to define your audience you free type in one of the pages or people your audience might be interested in…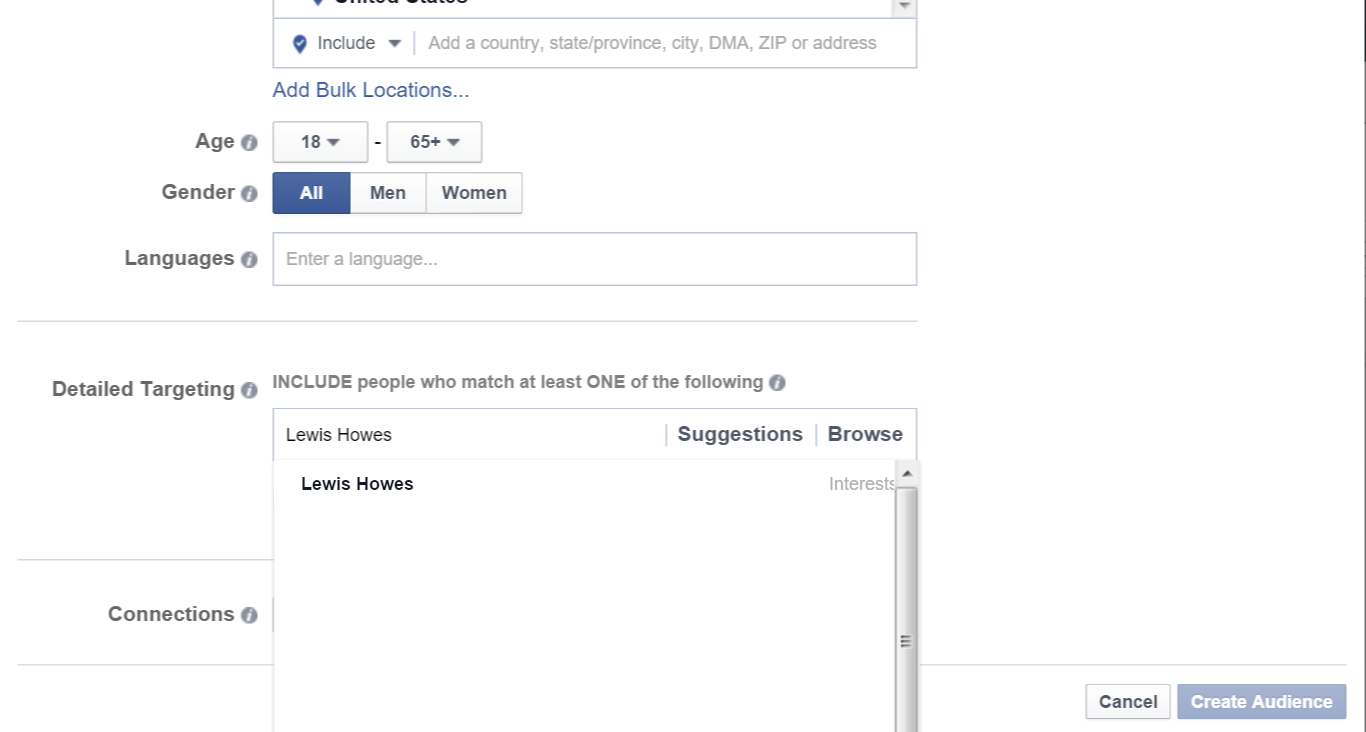 Once you have selected the page or "interests" – Facebook will show you other possible interests which might be similar.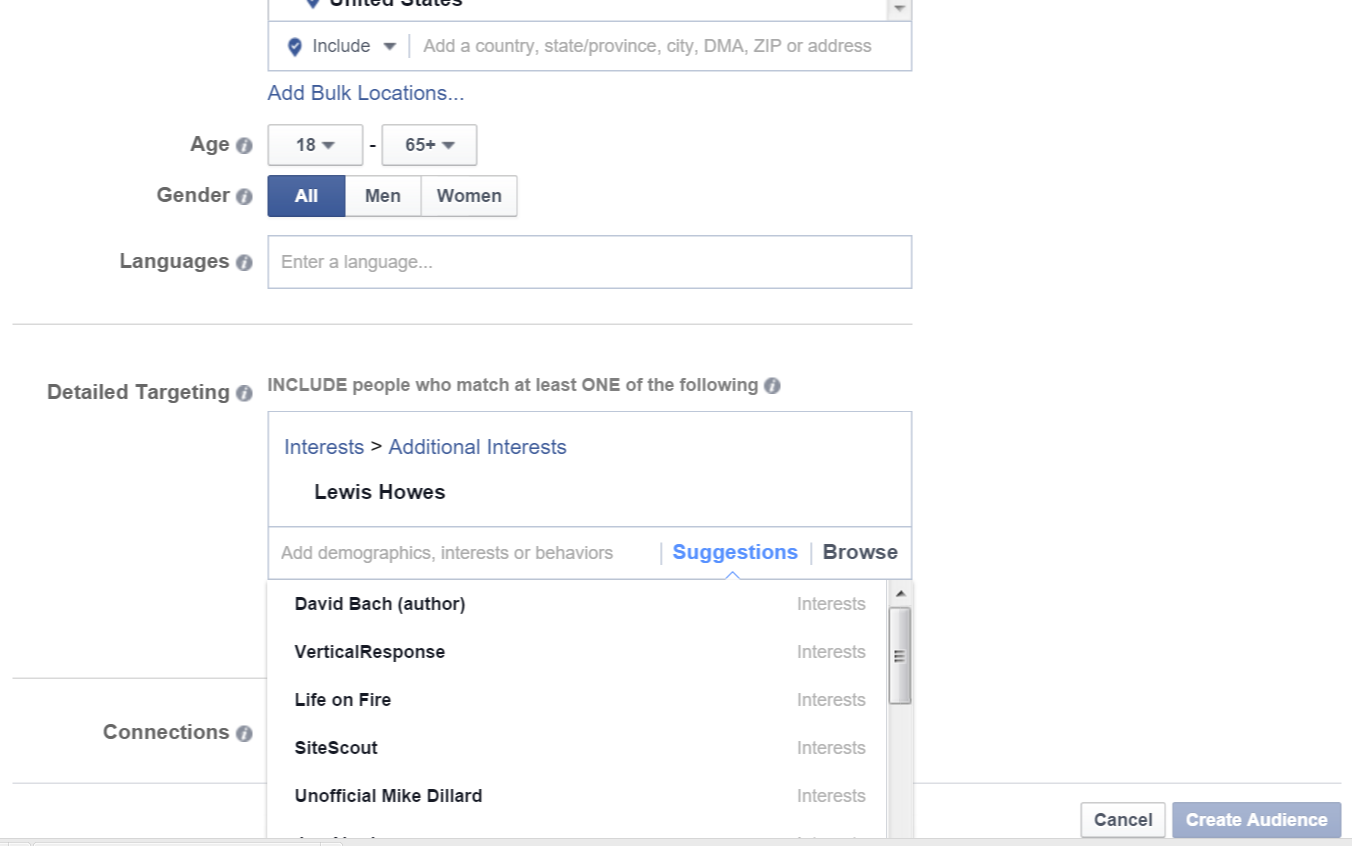 You can scroll through these and see which ones might similar to your initial interest. Take note of these and do a separate Ad Set for each one. Just watch your ad spend.
You can use a really awesome tool that Facebook has called Audience Insights. It will let you know how to target your specific customers and find out what pages they like.  I've created a custom video just for this. Click on the banner below to check it out.
So, there ya go.
3 Keys to Making Your Ads Work
There are more advanced techniques when you're ready to scale up your campaigns but for now these should do nicely.
If you'd like to get in touch with me please feel free to go to:
http://onefocusmarketing.com/askben
Or you can schedule an appointment with me by going to:
http://benblackmon.acuityscheduling.com
Don't just sit there – let me know what you think.  Seriously, if I said something that's helped you or not I'd like to hear about it. As Bob Sugar said in Jerry Maguire – "It ain't show friends, it's show business."